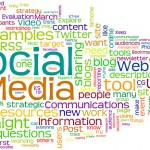 Social media are media for social interaction which involve social networking or mobile technologies or other communication for having an interactive change of communication. It is clearly distinguished from the industrial media which are for basically for the industrial purposes. In the running era, emerging of a social network is a matter of a minute, yet technology doesn't stop here. Something always waits to be revealed. After blogging, networking and community groups, there is plethora to come in social media.
Instant video publishing is one of the upcoming trends in the 2nd half of the year. Uploading and sharing photos has already been much popular in the last 6 months. So, here is the tag of videos, where people will definitely share online streaming of their favorite games and plays. It is all on the basis of healthy technology with strong data connections. Already, there are few services like Qik, which Skype allows mainstream videos to be uploaded from mobile phones.
In the coming years, there will be a cultural shift whereby people will be accepting more and more exposure by opening information both; corporate and personal. There will be complete decentralization of social networks. The concept of a friend network will replace the social networking as the beginning is already taken in the form of Face book and other community groups.
Search engines will play their role in different ways. Our interaction with Google Search will also shift along with the cultural shift. The importance of digital marketing will definitely increase. With the growing media, many individuals maintain 2-3 accounts ranging from social network to personal micro blogging. One of the coming changes in media will be to maintain this influx at one place.
Openly accessible information will be linked with personal everyday experiences. For example; the contacts in phone will be accessible with the reviews present in face book, twitter or any other like community experience. In this way, you will be able to know what the person is doing in real time before you make a call. So, all the personal information will be no more private rather will be disclosed on the social community page.
In the near future, commerce sites will experience the influence of marketing. Brands and business would have feedback on their open websites and it will be so common that they will expect it to be woven in the digital hand on technology.
Customer keywords like online and offline are the common one but in the near future when business will engage their customers, it will be replaced with the templates like "I am down with burden" and "I never receive my package at time".
These all tools will make things open. You can say, this is a simple journey from general to specific, from close to open, from private to customize and from complicated to simple. All the group and community based media depend upon the type of communication is being carried out all around the town. So, see how it evolves!
Adapting to social media trends ensures traffic and survival
Many companies in the market are looking to opt social media for having healthy competition among their employees and competitors as well. Gone are the days when internet was geeky, private and desk bound, now it has shifted towards intuitive, social and mobile. And here lies the real job of social media as it focuses on the online implementations of marketing.
Some may still think that they can still do better without opting the coming trends in social media but let me tell those that the only way to ensure your traffic and survival is the adaptations of these trends bringing plethora of ease with them. Wait! I can tell you how I can prove my point.
Once there was a time when Google has the highest ongoing traffic but Facebook has now surpassed it. You must not have forgotten the time when a mobile was used to make a phone call, now it is beyond this. Your mobile is a web in your hand. People like to commute their work through getting their desired information through their iPods. Wireless connections and high speed mobiles even have transformed the whole thing into an evolution. They have started transforming industries like music, book publishing, shopping and sharing and communication within and out of community groups.
So, to make traffic alive, tricky people have developed iphone apps for providing the quick and the easiest information to their clients without any hassle and botheration.
Few days back webs used to work in isolation, yet now even hidden information are made public. Youtube videos are embedded in the provided information. Answers, views and comments are accepted as an important part of the traffic as they help to know the insight of your clients and give you feedback of where you are standing in public? You can also get benefit from this trend. Simple things you have to do are; create a blog for your website, use Facebook and twitter share buttons, use Youtube hyperlinks videos to educate, entertain and inform your clients. Use integrated social features into your online store.
Now you need not to rely on third parties for the recruitment owner of your brand. Create your own brand and connect to the individuals directly because people who were afraid of technology in past, now are using it with full confidence. So, technology tools are now no more in the hands of unknown faces. By creating your brand you will have liberty to control your own online business and adding content with a speedy pace. For making your survival a sure thing, start adapting to foursquare, Facebook, Layer and Places for online marketing.
The biggest difficulty in the way of adopting social media trends is that majority of marketers does not know how to get benefitted from them in the best possible way. They are hesitant and are stick to the old ways of search engines marketing. Yet they surely need to know that sooner or later, they have to turn towards here.
By: Ammarah Khan